Going to different parts of the world is always a passion to many tourist enthusiasts. These people find traveling not just an adventure full of explorations and entertainment, but also a way of learning culture, history and the way of living in every country they travel. It might be tiring moving around to different tourist spots, but the great experience tourists had is enough to lessen and vanish the tiredness brought by traveling. Travelers are always ready anyway to face all the hassle and stress as a part of their journey, so let the things flow as it goes.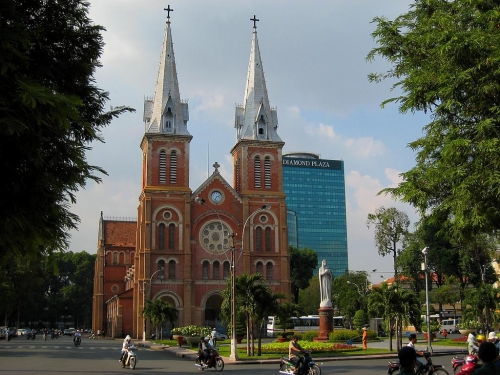 There are many beautiful countries in the Southeastern part of Asia for you to choose from. You have Bangkok, Cambodia, Malaysia, Indonesia, the Philippines and Vietnam, but you just have to pick one at a time as it fits your schedule. If you are going to visit the amazing country of Vietnam, great tourist spots are waiting for you at different provinces and one of the most visited among those spots is the busy city of Ho Chi Minh. You can also come and move around all the beautiful places in the country of Vietnam through open bus tours or boat adventures, but that is if you have enough time.
Life in the Ho Chi Minh City
Life in the Ho Chi Minh City is very simple. If you are in the city area, you will have everything that you need, but always expect that there will be traffic jams in the city because it is the center of trade and business. The Ho Chi Minh City tour you can see of the most populated areas because there is much life in the city. So, you have to expect that the crowd will bring traffic because of the transportation.
When it comes to food, you will not have a problem looking for foods on the market because many people are working along the streets to sell food and they are cheaper than in fancy restaurants. If you are going to have a meal served at the restaurants, then choose the foods that you can afford to eat, they are not really expensive so it will surely be afforded. The Vietnamese cuisine is great and so it's pretty sure that you will enjoy the foods served in Vietnamese restaurants.
When it comes to rooms where you want to stay, you will not worry about the cost because it is not expensive, but of course it will also depend on where you want to stay. If you choose to stay in luxurious houses, then expect to pay much, but if you prefer to stay in simple, but elegant and descent apartments or houses, then it might be cheaper. But that is not a problem as long as the place is safe and clean, then grab that chance to stay there.
The people of Vietnam staying in Ho Chi Minh City is not that easy because every day is a working day, especially in the lives of the merchants. There are so many people doing small business along the streets, especially at night. This is also a good chance for many Vietnamese to earn and have an income for their family. Tourists and local visitors from other provinces come and visit the Ho Chi Minh City, in this way, Vietnamese from the local areas make business by selling different items like food, clothing, souvenirs and other handicrafts.
Wherever you are in the world, as long as you are in the city, expect crowd, pollution and noise, but that is not a reason for everybody to stay away from the city because it is in the city where there is life. A life that might be busy, but a life to enjoy.